Kendall Joinery & Firestone have got it covered
Kendall Joinery Ltd have installed Firestone RubberCover™ EPDM membrane to Commercial buildings for the past 20 years.
We are approved installers & suppliers of Firestone RubberCover™ and Firestone RubberGuard™ EPDM roofing membranes, both are guaranteed for up to 20 years, and have an expected lifespan of up to 50 years.
This High Performance, Industry proven System is the Ultimate Weatherproofing Solution for residential flat roofs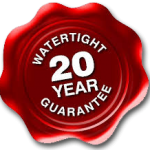 Why Firestone?
Firestone RubberCover™ EPDM membrane is a 100% cured single-ply roofing membrane made of a synthetic rubber compound, offering completely unique features and benefits to any other roofing system currently available. For decades Firestone EPDM rubber roofing membranes have been successfully installed on hundreds of thousands of commercial and industrial roofs worldwide. Today, these high performing membranes are also available to cover smaller residential roofs, so you can now experience the benefits of the this fantastic product in your own home. Firestone RubberCover™ EPDM can be installed on both new and existing roofs and can overlay virtually any old roof provided the roof decking is sound and the existing structure can carry the load of the new roofing system. The benefits of choosing Firestone RubberCover™ include:
Superior Durability
Firestone RubberCover™ EPDM membranes offer unmatched resistance to ozone, UV radiation and high or low temperatures. They have a life expectancy of up to 50 years, over a billion square meters of roof installations worldwide are a testimony of Firestone™ EPDM membrane's proven performance.
Seamless Sheets
With flame free installation, Firestone RubberCover™ EPDM membranes are available in large, seamless sheets (up to 6.10 m in width), meaning most small residential roofs can be installed using a single sheet. This eliminates the need for site joins and seams, and results in faster year round installation.
Very Low Life-cycle Cost
Firestone RubberCover™ EPDM membranes require no or little maintenance once installed, and with a life expectancy of up to 50 years, combined with the membrane's inherent durability and competitive installation cost, results in a very low lifecycle cost.
High Flexibility & Elongation
Firestone RubberCover™ EPDM membranes remain highly flexible even at temperatures as low as -45C, and are installed using a cold applied adhesive. The membrane can also elongate over 300% to accommodate any potential building movements.
Environmentally Friendly
Firestone Rubbercover EPDM is an inert material with limited environmental impact during manufacture and use of the product. In addition, Firestone's EPDM manufacturing facilities have received ISO 14001 certification, a testimony of the company's commitment to environmental management.
Firestone EPDM is the ideal, durable solution for a multitude of residential flat roofing applications, including:
Extensions
Verandas
Dormers
Porches
Garages
Carports
Garden sheds
Balconies
Gutters
Trailers
Firestone RubberCover™ EPDM
Is a single-ply synthetic rubber roofing membrane made of ethylene - propylene - diene terpolymer, mixed with carbon black, oils, curing agents and processing aids. It is calendered into large sheets and vulcanised. Since 1980, over 1,000 million square metres of Firestone RubberCover EPDM membranes have been installed on roofs ranging from the cold climates of Alaska to the desert sun of the Arabian Gulf.
If you are looking for a long term, superior flat roof covering
why not get in touch today to discuss your needs, and a free no obligation quote?
Telephone - 01469 589760